Night Potato Salad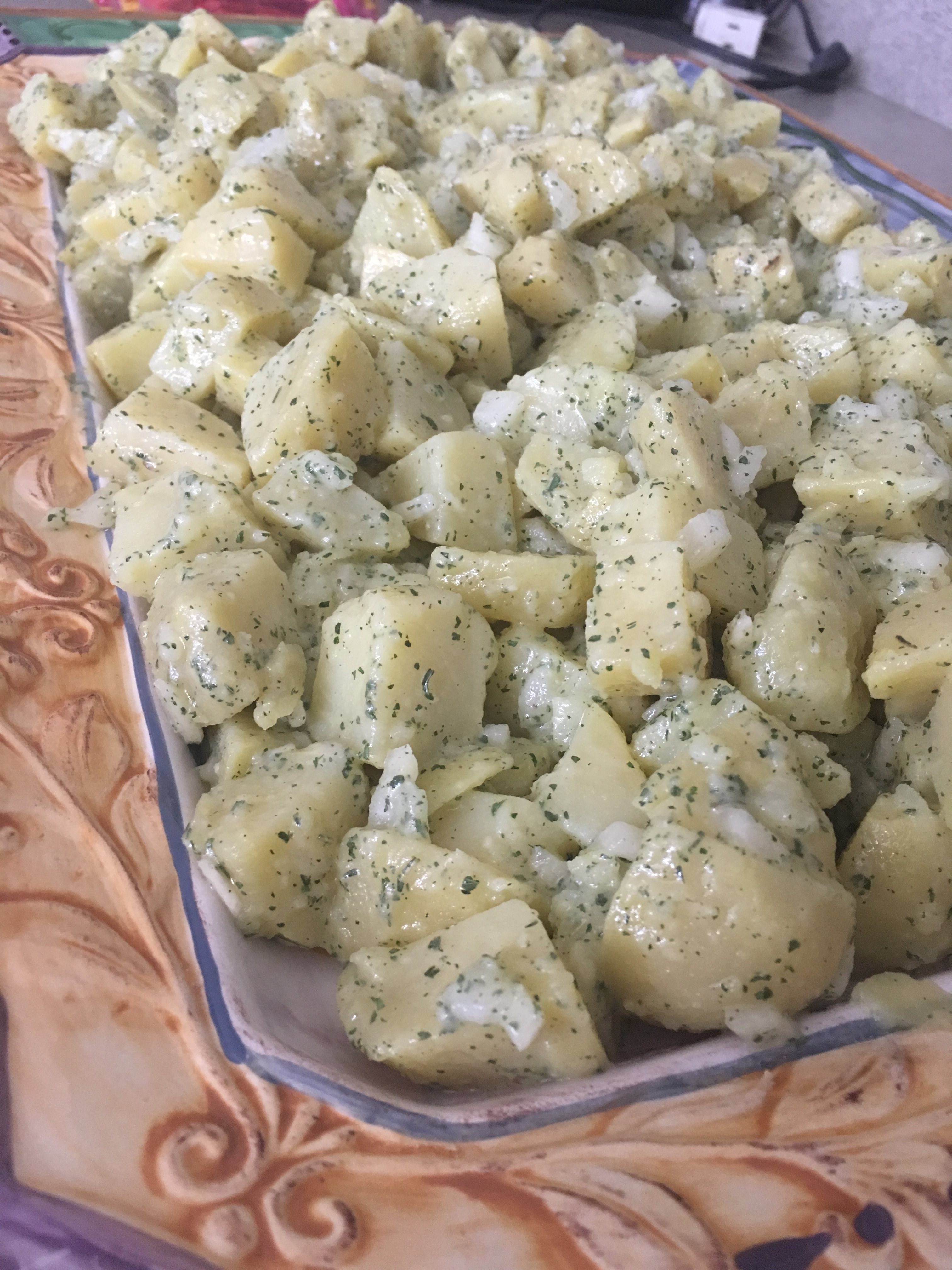 Ingredients
25 Medium Potatoes (i.e. Yellow Gold)
8 Cloves of Garlic
2 Tbsp Salt
3/4 Cup Lemon Juice
1/2 Cup Olive Oil
1 Large Sweet Vidalia Onion
2 Tsp Dried Mint
Directions
Peel and boil potatoes the night before. Put them in the fridge. Never cut them while they're hot. Room temperature is ok. Cold is better

Cut The Potatoes into 8th or 6th

Add finely chopped onion and dried mint to the bowl of potatoes. Note: any onion will do. You can use green onions if you want.

Blend garlic, salt, lemon juice and olive oil. This will be the dressing.
Add dressing to bowl and mix. Add extra salt or lemon juice to taste.